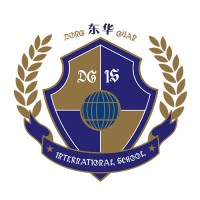 ACADEMIC DIRECTOR - NEW EARLY CHILDHOOD PROGRAM - DONGGUAN TUNG WAH INTERNATIONAL SCHOOL (DTIS)
The Tung Wah International Education Group which was established in 2001 on a vision of academic excellence and the development of the whole child. Today 45,000 students attend our schools and 2,100 staff members are employed by our company. Our school, Dongguan Tung Wah International School is opening a new International Early Childhood program at our Songshan Lake campus in Dongguan, Guangdong Province in China under the direction of a Canadian educated principal. We are looking for an Academic Director to collaborate in setting up an International Early Childhood program for the September 2019-2020 school year. The position will commence in mid-January of 2019.
ABOUT THE KINDERGARTEN:
The Kindergarten curriculum (for students age 3 to 6) is designed with a variety of ECE elements mixed with some Montessori and STEAM concepts. A large focus of the program is on self-directed activity, hands-on learning and collaborative play. At this point, the plan is to open nine Early Childhood classes in September. Each classroom will have a Chinese National Teacher, an International teacher, and a caregiver.
The school provides a safe, engaging and nurturing environment, with bilingual teaching (English and Chinese) used in equal portions for kindergarten (ages 5-6) and 70% English, and 30% Chinese for ages 3-5. Teachers will offer activities that allow children to make creative choices in their learning. Group activities and individual work help to develop their confidence, gross motor coordination, fine motor skills and language skills. The green spaces and proximity to Songshan Lake, make this an ideal location for our program.
THE MISSION:
Dongguan Tung Wah International Kindergarten School aims to facilitate kids becoming healthier, happier, and more resilient in an environment wherein:
o Toddlers have international experiences;
o Love sharing and caring are emphasized;
o Develop early leadership perspectives and mindsets;
o Beneficial reading habits are encouraged and students are equipped with problem-solving skills;
o Children are taught to love nature, outdoor activities, and challenges;
o Children learn self-discipline and diligence.
CANDIDATE PROFILE:
Ideally, our Academic Director will be an experienced and dedicated educational leader with cultural sensitivity. They will be able to work collaboratively with Chinese National and International colleagues, parents, and administrators and bring the ability to improve student outcomes and global learning across diverse groups and sites through the development of the school's instructional system of curriculum, assessments, scope and sequence, interventions, and standards. As this is an international position, flexibility and some resilience are necessary assets.


QUALIFICATIONS FOR THE EARLY CHILDHOOD ACADEMIC DIRECTOR:
An English speaking teacher with experience working as a lead teacher, curriculum developer, and/or academic director;
Candidate must have bachelor's degree in education or early childhood education from a Western university and at least three years experience working in kindergarten or early childhood education environments;
Early Childhood certification and familiarity with Montessori philosophies; Willingness to become accredited with Montessori if they do not have a Montessori certification. Some knowledge of STEAM would be an asset;
Experience working in International school settings would be an asset;
Must be able to provide criminal record checks, letters of reference, and/or evaluation; the school will provide assistance and support in attaining a working visa; (See more detail below)
This is an exciting opportunity to help shape and develop a new program
CERTIFICATION
The Academic Director must possess a Bachelors in Early Education or Education and must hold a valid Teaching Certificate from a National, State, or Provincial certifying authority. This is necessary to be eligible for a Chinese work visa.
Upon being hired by the school, we will begin to make arrangements with you for getting a working visa in China. Teachers will need to have a medical check-up, provide an up to date criminal check, and will need to submit a copy of their university graduation diploma. The medical examination and teacher certification are the personal and professional responsibility of the teacher. The school will provide necessary information to the staff member on documentation that needs to be provided and will cover visa costs. We are very familiar with the visa process, are aware of how stressful it can be for new staff and we will assist in guiding you through the process.
SALARY AND BENEFITS
Salaries are highly competitive with other International Schools in China. The school also pays teachers a generous monthly living allowance that covers the cost of renting a modern apartment in the area. Teachers find it relatively easy to save a significant portion of their salary depending on their lifestyle.
The school also provides teachers with a generous airfare allowance to cover cost of traveling to the school and back to their home country at the end of the contract.
We recognize that good health insurance is very important and the school pays yearly medical insurance premiums for teachers to cover costs at hospitals or medical clinics in China.
WHAT HAPPENS WHEN I ARRIVE?
If you have taken employment at our school and are traveling to China from your home country, we will meet you at the airport and bring you back to our school. We have staff who speak English and Chinese to help you get set up, introduce you to local grocery stores, coffee shops, restaurants, help with your internet and phone service, and answer your questions. We want our new staff feeling looked after and welcome.
STUDENTS AT OUR SCHOOL
Our students are primarily Mainland Chinese students. Because our students are primarily Asian, with English as a second language, a lot of our program is focused on improving language skills and building vocabulary.
LIFE IN DONGGUAN
Dongguan is one of the most livable cities in China and there are many advantages to living in this city, particularly in the Songshan Lake District. This is an area renowned for its beauty and green spaces, with excellent opportunities for cycling and hiking. There are coffee shops like Starbucks, and a number of Western Restaurants in the area including places like Pizza Hut and McDonald's. There are several very good hotels that serve high end Western food. Mid-sized grocery stores sell Western goods, and there are smaller more local markets where fresh fruit and vegetables can be purchased very cheaply. Dongguan has a lush, warm semi-tropical climate similar to what you would find in Florida. Dongguan is conveniently close to Hong Kong, Macao and Shenzen for weekend trips and short holidays. The cost of living is significantly cheaper than Australia, Canada, or the United States depending on what you purchase. Money goes a long way and it is easy to save. Dongguan is served by a number of high speed trains that are convenient for traveling on weekends or holidays and the city is in close proximity to an International airport.
Please email your resume to: aventuralf@yahoo.com